"Everybody is creative—you're wrong if you think you're not, Acharya ji Explains. "It can be as simple as how you relate to others, to food, to your body, to how you tidy up your house. Following your natural rhythm and passion makes creativity easy."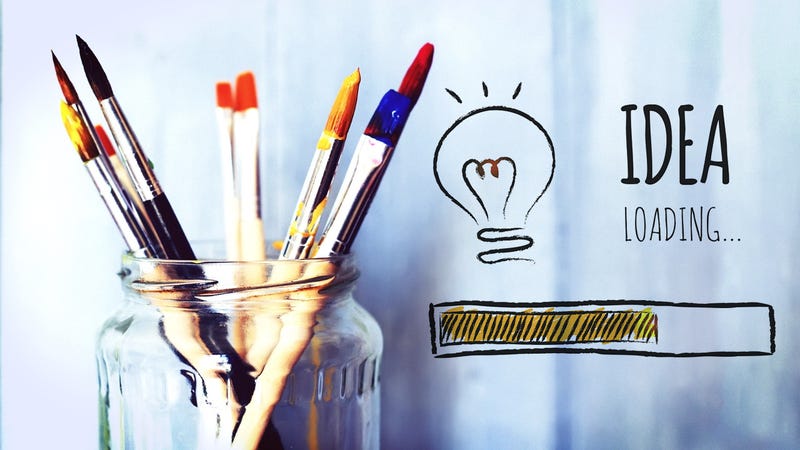 What Your Sign Says About Your Creativity
WATER: Cancer, Scorpio, Pisces
Water signs like poetry, music, taking care of the house, parenting/caretaking, and food (they're really into cooking). They cater to others with true, effortless, passion, and this is a way of being creative.
As yogis, water people love to be fluid. They also love quiet, meditation, and being alone. Water signs need to allow themselves time to be alone or with the very few people they love, rather than feeling guilty about not socializing. Their creativity occurs when they're alone or with their inner circle.
AIR: Gemini, Libra, Aquarius
Air people are creative with words and relationships. They love writing, journaling, listening to and collecting information, and going on the internet to study things. They're into clothing and design, and they have eccentric and eclectic taste. Air people love to plan, which makes them great directors. They need someone to play with though—their creativity requires partnership.
Air people love to dabble in multiple styles of yoga. They need to change it up to stay creatively inspired. They're the students not following the teacher in class and doing their own thing. They love to take classes and go on retreats, and they love teaching.
EARTH: Taurus, Virgo, Capricorn
Earth signs love making things, building things, making plans, cleaning, organizing, woodwork, and managing money.
As yogis, they love structure and form. Their creativity comes out of being really disciplined and organized. They're the ones cleaning the yoga studio and decorating it with sacred objects or adjusting the lighting and the music in the room before class.
FIRE: Aries, Leo, Sagittarius
Fire signs love wild expression, from singing to dancing to being superstars athletically to wearing flashy clothing. Anything that puts them centerstage and gets them attention.
As yogis, fire signs like loud music and tend to breathe and chant loudly during class. They are competitive, standing in front of the room in the loudest, flashiest leggings and showing off in Handstand even when the teacher says don't do Handstand. They can't help it.